Wen I'm writing out type interfaces I often will hover over a type, and copy the produced type annotation as the type definition. The type hover sticks a question mark between the tilde and the parameter name when dealing with optional named args, for example: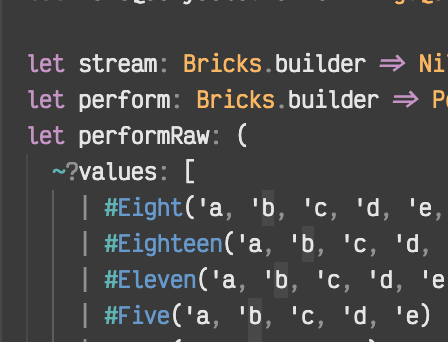 However, the formatter strips the question mark when the file is saved: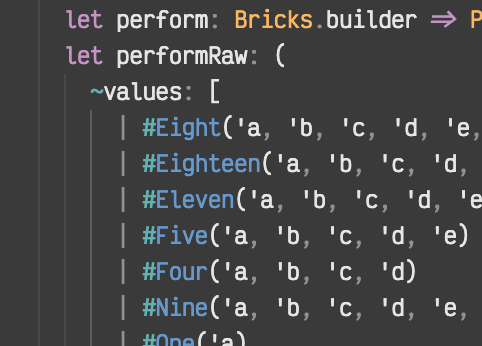 It took me a while to figure out that the correct annotation for an optional named argument is to throw an =? at the end of the parameter. I'm making a note here for anyone else who runs into this.
So, in summary, don't do
let blah: (~?whatever: string, int) => int

Instead do:
let blah: (~whatever: string=?, int) => int