Dear ReScript folks,
Tonight we will have a nice chat with @zth about ReScript and anything really. Join us at our twittch /emelletv.
We haven't had much ReScript content lately and i'm very excited to chat with Garbiel.
What would you like to ask him?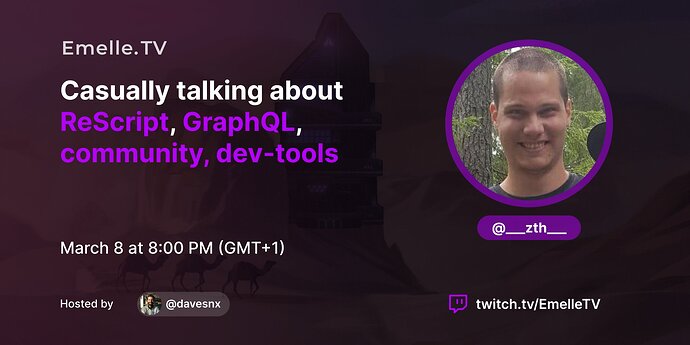 For the ones who doesn't know us, It's a streaming show that tries to interview and talk casually about OCaml, Reason, ReScript and their communities. Inviting interesting engineers and ask silly questions about literally anything.
If can't attend live, we publish the VOD in youtube under https://www.youtube.com/channel/UCvVVfCa7-nzSuCdMKXnNJNQ . You can re-watch some of the 2021 interviews, they were a ton of fun!