Hi everyone!
We just released the newest rescript-vscode and vim-rescript editor plugins with a few quality of life improvements:
Improved Jump to definition behavior (LSP)
Previously the vscode-lsp would always jump into a .resi instead of a .res file when both files were present, which was pretty disruptive for e.g. React developers when jumping between component implementations.
After several user feedback & discussions, the editor-lsp will now preferably jump to the .res file. We also added the jump to type definition capability in case you want to explicitly jump to the .resi file definition instead.
Better Rename support (LSP)
Previously we only supported renaming submodules. The lsp now supports renaming modules on the filesystem level as well.
vim-rescript
Better syntax highlighting for integer polyvariants and string interpolation
LSP upgrade to 1.1.3 to get access to the aforementioned features as well
Installation
For VSCode users, navigate to the plugins pane and check for any pending updates (it should show version 1.1.3).
For vim-rescript users, check the installation section.
Changelogs
You can find the full changelogs here:
Bonus: New ReScript icons in VSCode
Also, VSCode now ships custom made, builtin ReScript icons for .res and .resi files: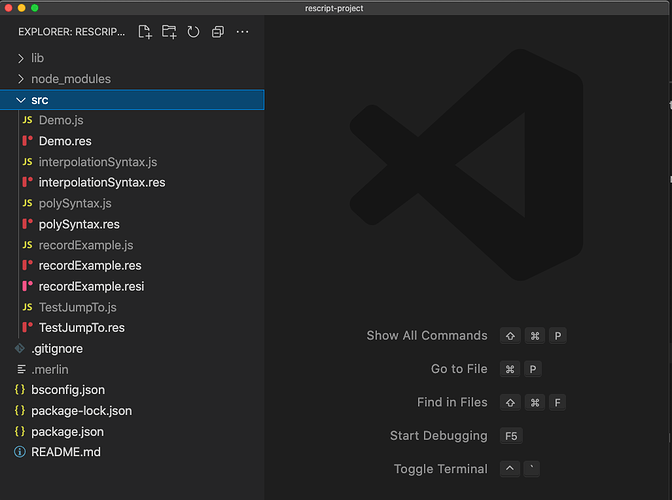 To get access to the new icons, update VSCode to the latest version.