Hey. I figured I'd run a quick test on the new VSCode plugin by converting one file in our code base to ReScript. The conversion itself produced a nice result and the build seems to work.
However, I'm wondering if there is something going on with the colors.
Here's the difference: Reason code is on left, ReScript on right.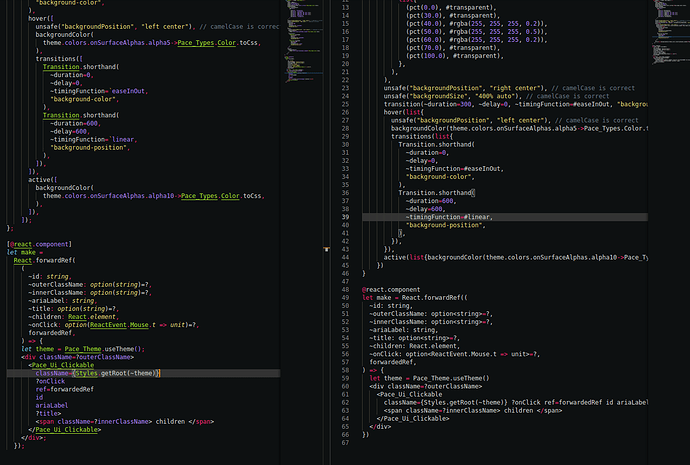 Is this just about VSCode theming or something, or has anyone else had similar experiences?