The latest VSCode extension pre-release has experimental support for signature help. For those who don't know, signature help is the small window that pops up as you're writing a function call, telling you about the various parameters of the function.
Our experimental version looks like this:


With no parameter active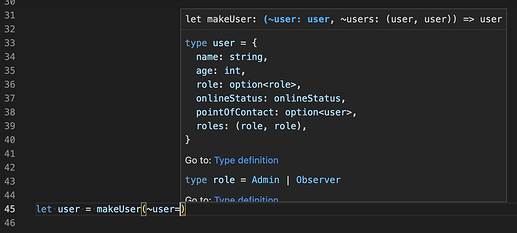 With an active parameter
We're interested in hearing your feedback on this feature. You can activate it by changing the setting Rescript > Settings > Signature Help: Enable to true.
Looking forward to hearing your thoughts!